Using the Self-Assessment Tool
Step 1: Download the HawkWatch App
Download the HawkWatch application to access the tool. A web-based version is available for those who do not have the mobile technology to download the application.
Step 2: Launch HawkWatch
Launch the HawkWatch application on your mobile device.
Step 3: Find the Self Assessment Tool
At the top of the HawkWatch app, you will see a box outlined in red called "COVID-19 Self Assessment." Touch the COVID-19 Self Assessment bar.
Step 4: Begin Your Self Assessment
Touch "Start a New Self Assessment."
Step 5: Identify Your Category
Students, faculty and staff must tap the "Student, Faculty, and Staff" button to answer the self-assessment questions.
Step 6: Log in
Log in using your Lehigh credentials. Your credentials will be cached for 30 days for easy login.
Step 7: Save your QR Code
At the conclusion of the assessment, you will be provided with a QR code that outlines your permitted access to campus and recommended action items for that day, if applicable.
My Self-Assessment
You can see your latest self-assessment by selecting the "My Self-Assessment" portion of the tool. You may be asked to present the final result of that day's assessment to Lehigh faculty or staff. Failure to do so may result in your removal from campus.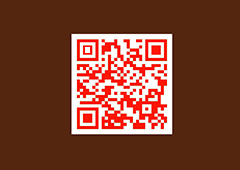 Red QR Code
A red QR code means: "You are not approved to come to campus," with corresponding action items such as calling the Lehigh Health and Wellness Center (for students) or contacting your supervisor (for faculty and staff). For more, consult the Red QR Code Actions page.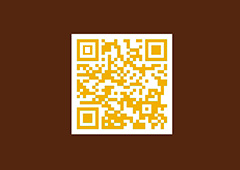 Orange QR Code
An orange QR code means: You did not take your temperature but otherwise feel good and have no symptoms. You are approved to come to campus but will be required to take your temperature during the next self-assessment.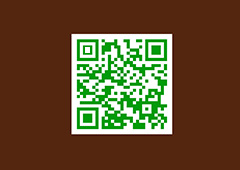 Green QR Code
A green QR code means: "You are approved to come to campus."
Self Assessment Questions
As part of the screening, you will be asked questions such as:
Are you feeling well today?
In the past 24 hours have you experienced any of these symptoms?
Was your temperature today above 100 degrees Fahrenheit or 37.8 degrees centigrade?
In the past 14 days have you had close contact with a person who is known to have or is suspected of having COVID-19 ?
In the past 14 days, have you been tested for or diagnosed with COVID-19?
Are you currently under quarantine for possible exposure to COVID-19?
Frequently Asked Questions
A close contact is defined by the CDC as someone who was within six feet of an infected individual for a total of 15 minutes or more over a 24-hour period. A suspected case is defined as an individual with symptoms potentially consistent with COVID-19 who is awaiting testing. 
The Centers for Disease Control and Prevention (CDC) and the Pennsylvania Department of Health (PA DOH) updated their guidelines, providing an option for reduced quarantining periods for individuals where a 14-day quarantine may cause an undue burden. The CDC notes explicitly that congregate settings, in particular college dormitories, carry special considerations regarding density and transmission risk factors; following the 14-day option remains the most protective and the best overall strategy for effectively reducing disease transmission. Per the CDC's 14-day recommendation, to prioritize health and safety and to keep our standard consistent across our community, Lehigh will continue to follow the 14-day quarantining guideline for all students, faculty, and staff. There may be cases where local healthcare authorities or entities may offer an alternative quarantine timeframe; however, the Health and Wellness Center and occupational Lehigh Valley Health Network consultant will continue to use the 14-day guideline when clearing students, faculty and staff to return to school or work. As conditions continue to evolve, The COVID-19 Response Team will monitor and rely on data and updated guidance to inform any necessary changes to this protocol. Travel protocols are slightly different; read those on the travel guidance page.  
The self-assessment is one piece of several collective actions we are taking as a community to mitigate the risk of COVID-19 on campus. Self-monitoring of symptoms and behaviors such as staying home when sick are critical to keeping campus healthy. Students, faculty and staff are also required to complete training, wear cloth face coverings in public, socially distance, and take other proper health precautions.
If you made an error and submitted your self-assessment, you can retake the assessment to correct your question. The latest daily assessment will be used to create your QR code; however, multiple entries will be tracked. During the self-assessment, you can also select the "Go Back" feature to return to a previous screen and select a different answer.
You can contact the LTS Helpdesk at 610-758-4357 (8-HELP).